August 2, 2021
It is no coincidence there is a highly visible focus on mental health being brought to the forefront. KDR Kansas City showroom manager Kelly Specht and her husband Bob started Carl's Cause charity 4 years ago in honor of their son Carl who took his life. Their goal is to bring mental health awareness to the stadium level. Last week the University of Kansas Health System and the Kansas City Royals made that happen. Over 500 supporters of @carls.cause in green t-shirts, and hats provided by the KC Royals, celebrated this worthy cause beginning with Bob Specht's first pitch! A great night with well-earned recognition! All of us at KDR are proud to support Kelly, Bob and Carl's Cause to help make a difference with mental health awareness. 🙌🏻👊🏻💪🏻⚾

From Kevin Kenney,
President/CEO
Scroll below to see more photos from the Kansas City Royals game.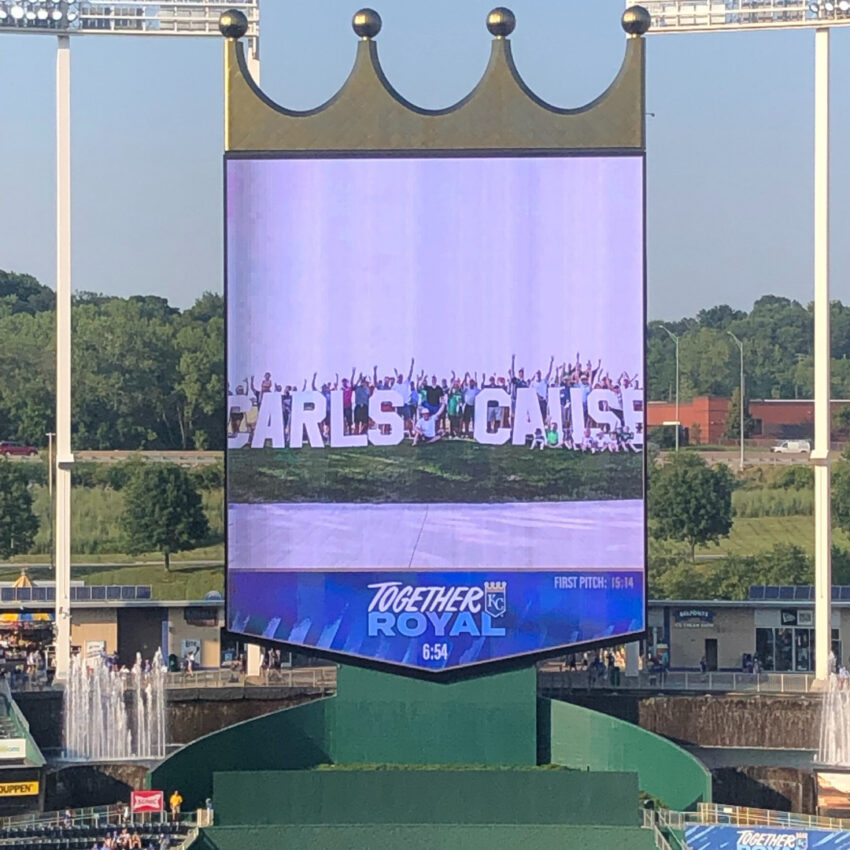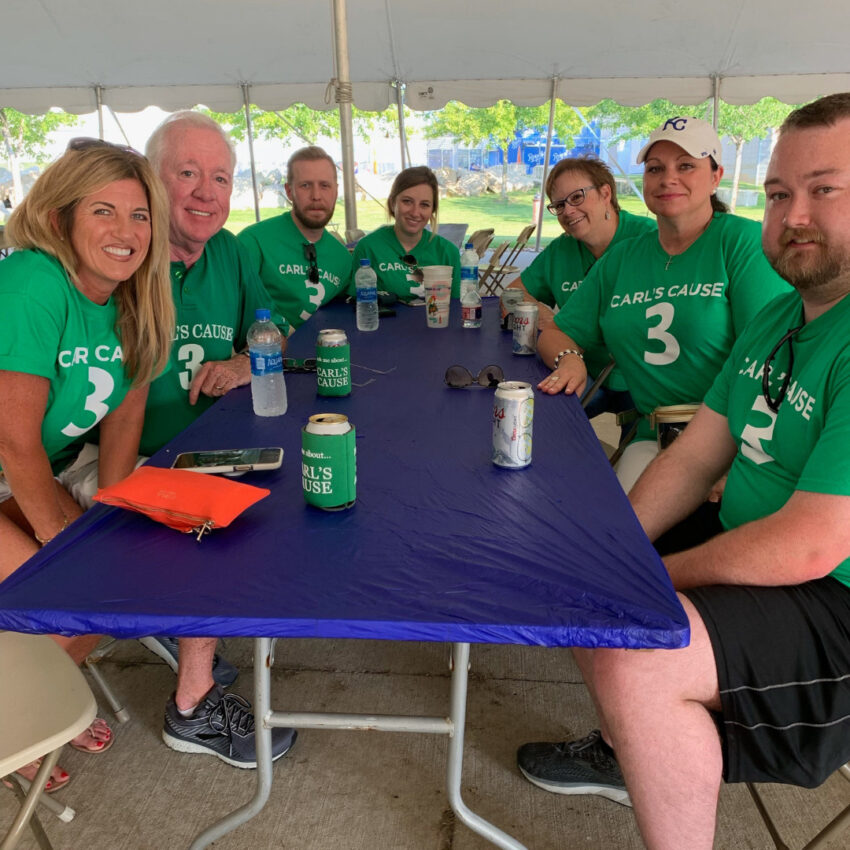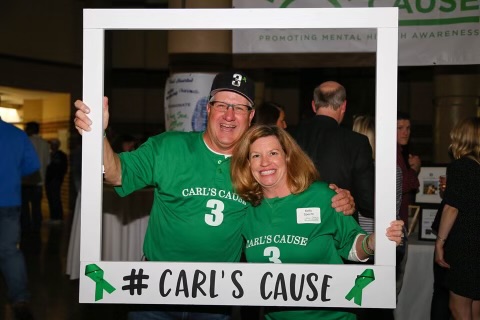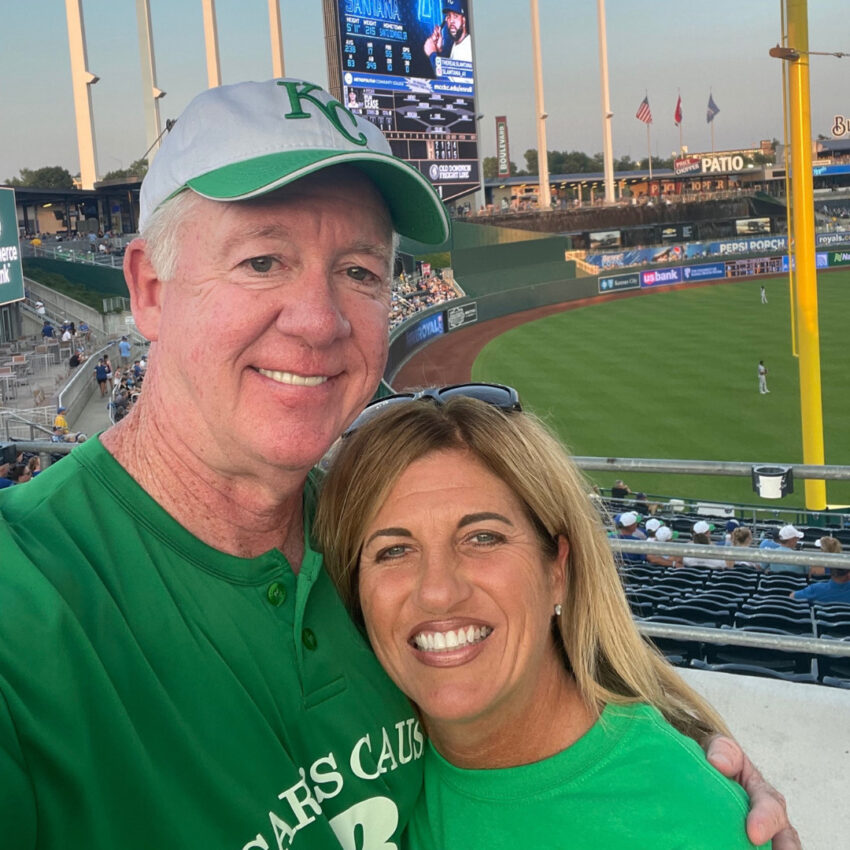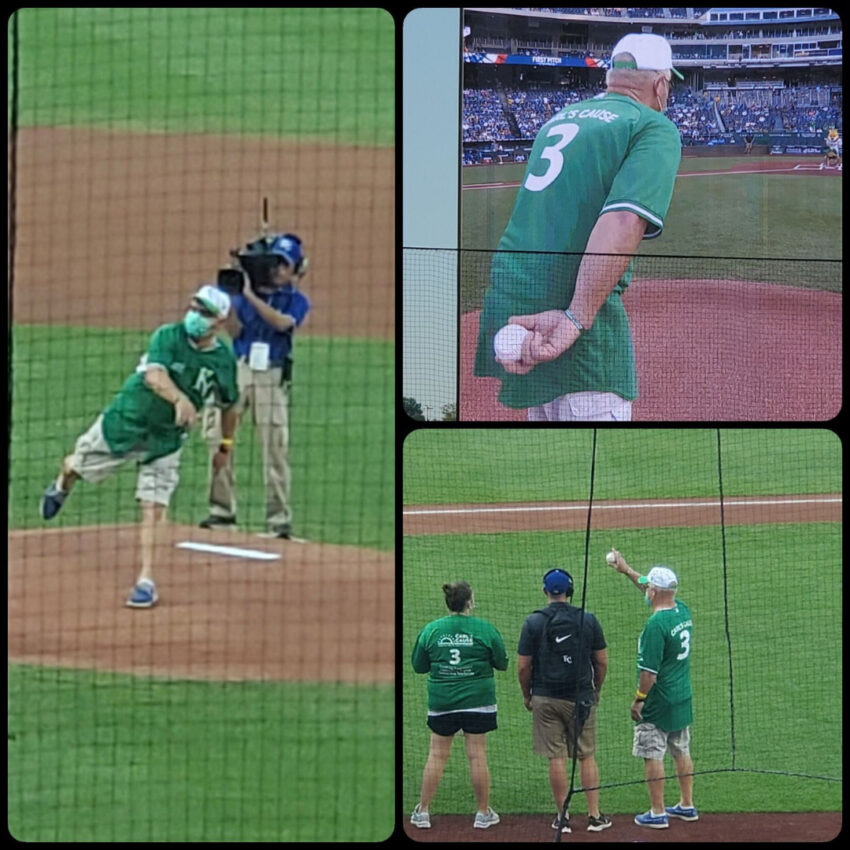 August 19, 2020
Introducing Hickory Chair's inaugural issue Made For You, a new publication designed for those who take furniture personally. KDR is excited to partner with the American furniture manufacturer to launch a special edition issue, made just for you.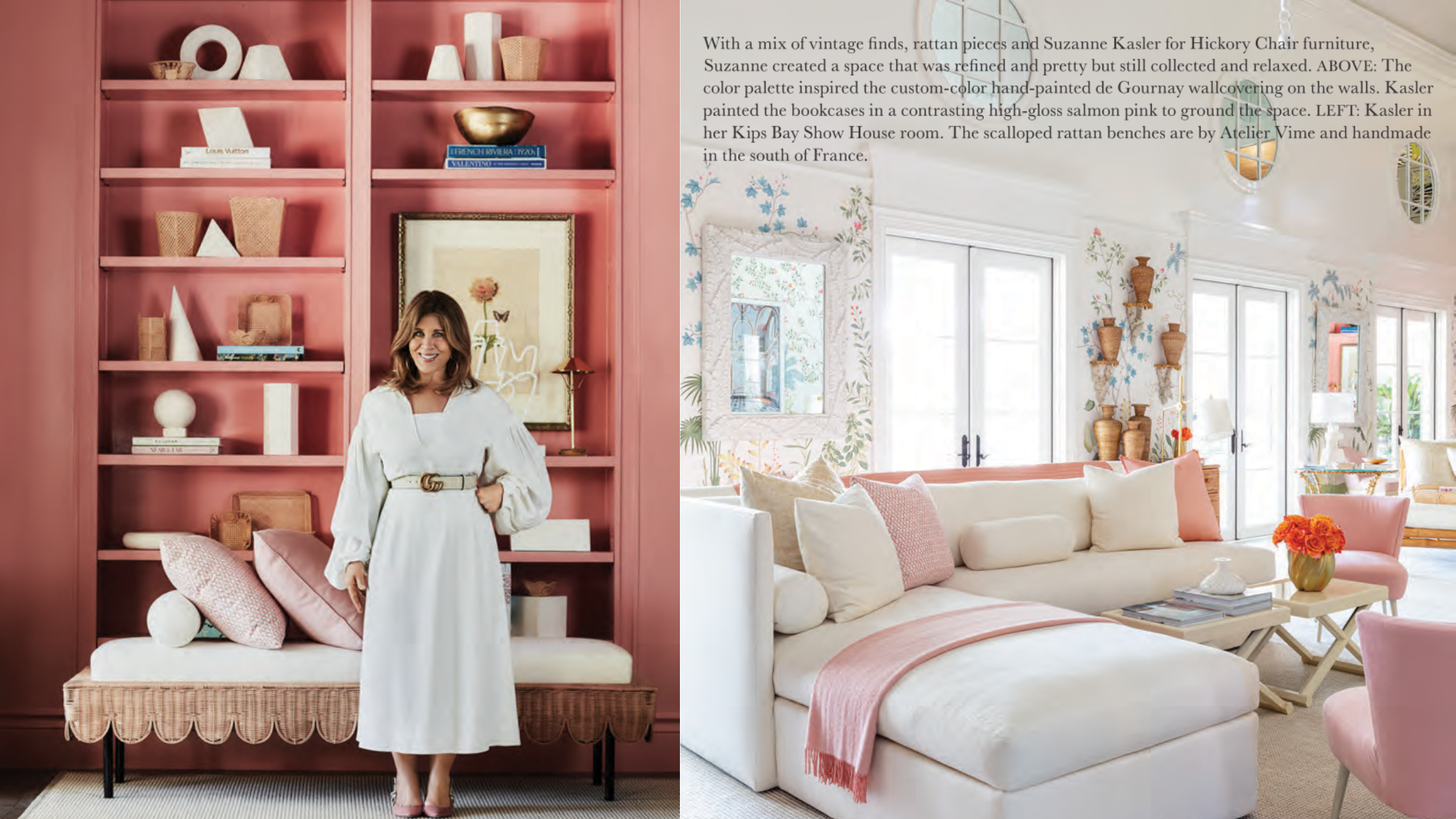 Blending vintage finds, rattan and furniture from her namesake collection for Hickory Chair, Suzanne Kasler creates a timeless living room for the Kips Bay Showhouse in West Palm Beach inspired by the town's iconic flair.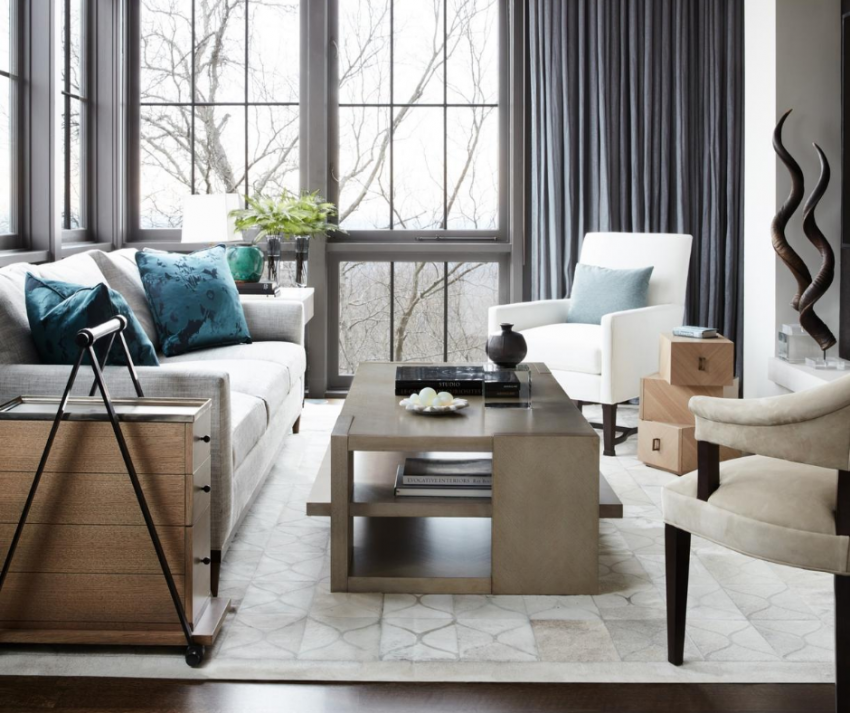 When creating interiors, read the influences driving Ray Booth's designs.
The Made For You magazine is published by Hickory Chair, manufacturer of fine personalized wood and upholstered furniture. From classic to modern, each piece is made by hand and to order. More than 90% of Hickory Chair's products are made in America.
Pick up a copy of Made For You the next time you're in your local KDR showroom or request one to sent directly to your mailbox here.
April 7, 2020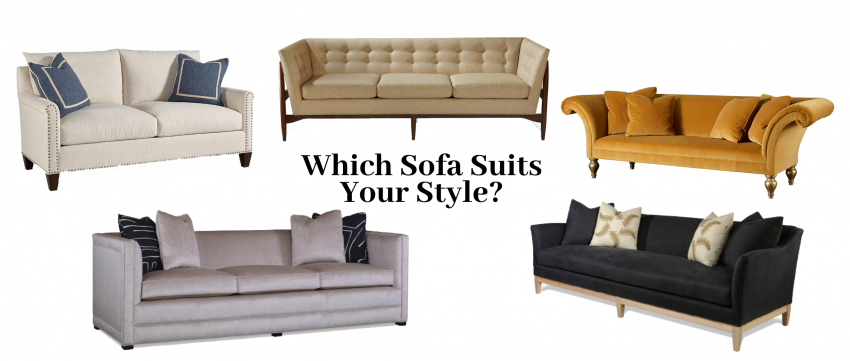 As purveyors of high-quality upholstery, you can think of the team at KDR as sofa specialists. We're at your service and prepared to guide you on your search for "the one." If you've spent any time at all searching for the right piece, you know that it's a significant investment. But do you (or your clients, if you're a designer) know exactly what you're paying for?

When you're purchasing upholstery, what matters most is what
you don't see.
-Crans Baldwin, Industry Veteran
If your objective is to buy quality that lasts, read on. In the case of a sofa, an extra $2,000 can be the difference between five years and fifteen years. It can mean the difference between low-density foam cushions that break down and spring down cushion cores that maintain their shape and comfort. Or the difference between a weak wire suspension and eight-way hand-tied springs.
ACCESSIBLE LUXURY
While we represent the finest in home furnishings from around the world, keep in mind that we offer a wide variety of price points—with sofas starting at a retail price of $2,550.
DESIGN INTEGRITY
When you're buying a designer sofa, you're not simply paying for style. By choosing the original, like many of the designer collections for Baker Furniture, not an imitation, you're assured proper proportion and scale and the highest standards for materials and production.
SUPERIOR CRAFTSMANSHIP
KDR represents distinctive lines like Lillian August Fine Furniture for Hickory White, Hickory White, Taylor King, Thayer Coggin, Baker Furniture and Century Furniture who employ the most experienced craftsmen in the industry and the country.
CONSTRUCTION
Eight-way hand-tied springs are the mark of quality in a sofa. The process is time-consuming and involves attaching eight ties by hand to individual springs, securing them to the frame for durability and comfort.
High quality-cushions will maintain shape and firmness across the entire seat, in every position. No sinking into corners or in between cushions. If it doesn't feel right from the start, imagine what it will be in five or ten years from now.
A variety of cushion materials are available from spring down cushion cores, down feather and fiber blend filling and if allergies are an issue, many of our brands offer non-allergenic cores.
CUSTOMIZATION
When we mention customization, we aren't talking about choosing between four colors of the same fabric as you might experience at retail showrooms or websites. It means building a frame to your exact specifications. Adjustments can be made in a sofa's height, width or depth, making it more suitable and comfortable, for example, to someone either very tall or petite. The possibilities are endless.
Every manufacturer offers a wide variety of fabrics, and by working with KDR, you gain access to 250,000+ additional fabrics and trims. If the task of choosing the right fabric seems daunting, a KDR furniture sales associate can guide you through the process, ensuring you select the right fabric for your lifestyle.

Let a KDR sales associate make the process of selecting your next sofa a simple one. We welcome you to browse our showroom floor Monday through Friday–walk right in! Check our Products page for more information on the lines we represent.
Photo One | Clockwise from top left, Hickory White, Thayer Coggin, Baker, Taylor King, Century

Photo Two | Baker
Photo Three | Hickory Chair, Century
January 15, 2020
In this series, "Ask The Expert", we will share answers to common design questions.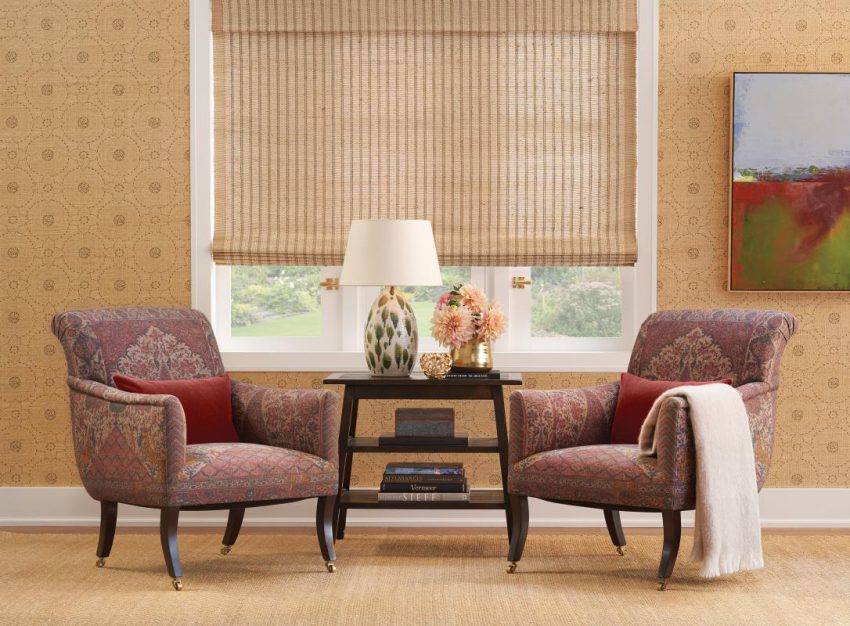 Stuck on a Seam?
The appearance of seams is often an important deciding factor when selecting a wallcovering for a client. To better understand the seam visibility of wallcoverings, we've asked Kara Wagoner, Sales Manager, to outline the 7 key elements that attribute to a seamless appearance.
QUICK NOTE: It's important to understand some seam visibility is to be expected with any wallcovering, especially when viewed from specific angles and lighting conditions. Also, colorways can affect the appearance of seams.
To start, let's define what's seamless wallcovering?
Kara Wagoner: Seamless is the absence of seams when strips (panels) of textured or patterned wallcovering and fabric are applied to the wall.
1. Matched Patterns
Mosaic and matched patterns such as Woven Wood by Phillip Jeffries have a harmonizing effect on the eye and hide the seams.
2. All Over Weaves
Wallcoverings with vertical warp and horizontal weft will have a practically seamless application. Examples of overall textured weaves includes Hatteras Metallic Wallpaper from Cowtan & Tout and Mark Alexander's Tipi, screen-printed grasscloth wallcovering.
3. Machine Woven & Machine Cut
4. Yarn-Dyed Threads versus Piece-Dyed
Yarn-dyed collections utilize yarns that have been dyed in advance. The yarns are generally dyed in very large spools that can produce an entire production run of wallcovering. Because of this, the yarns are completely consistent in color, which translates to a seamless effect on the walls.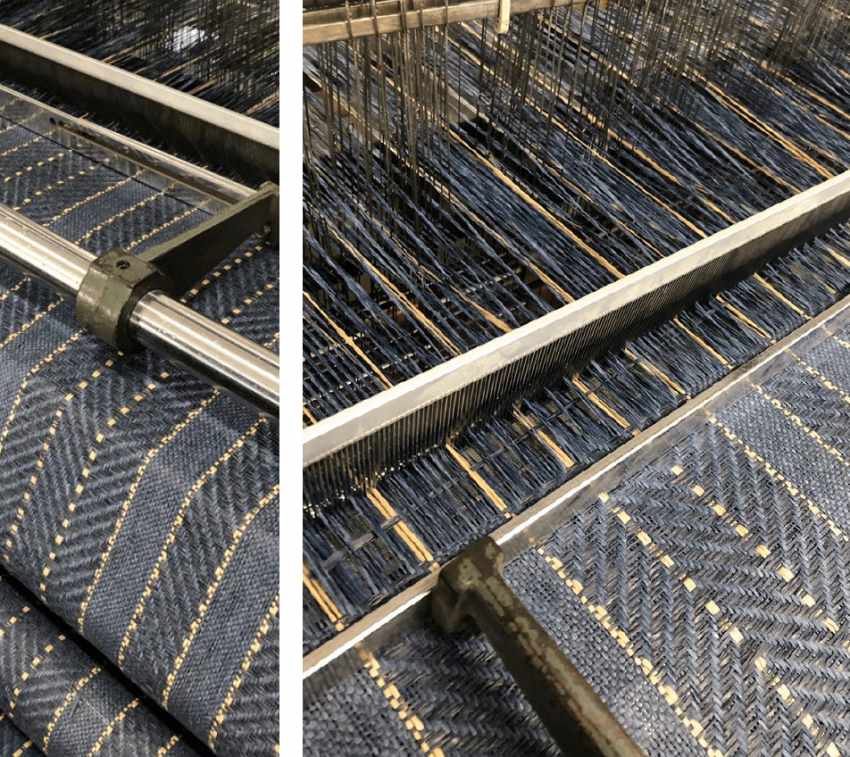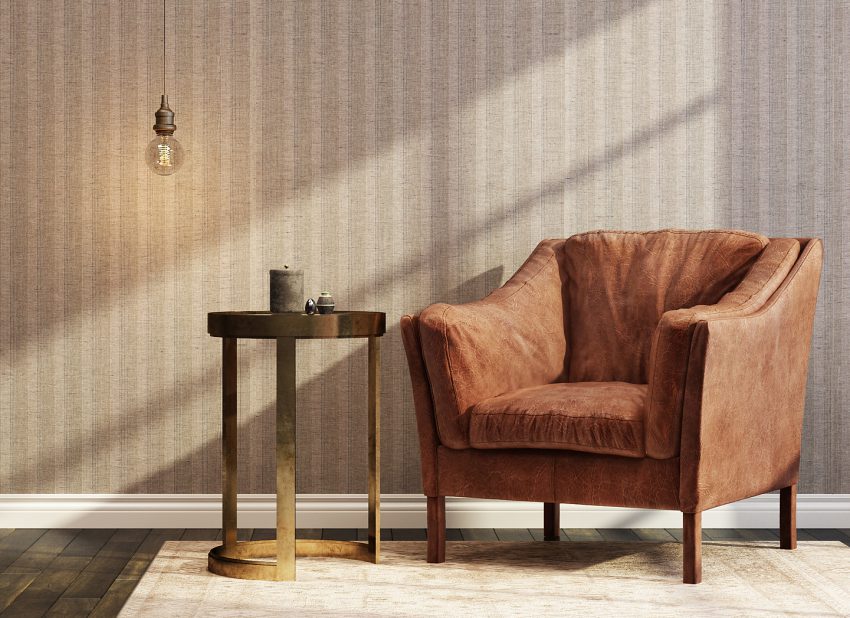 5. Vertical Weaves or Patterns
The wallcovering seams are vertical, so everything blends right in.
6. Tighter Weaves & Smaller Patterns
The tighter the weave, the less the seaming. This same rule applies to small patterns and prints.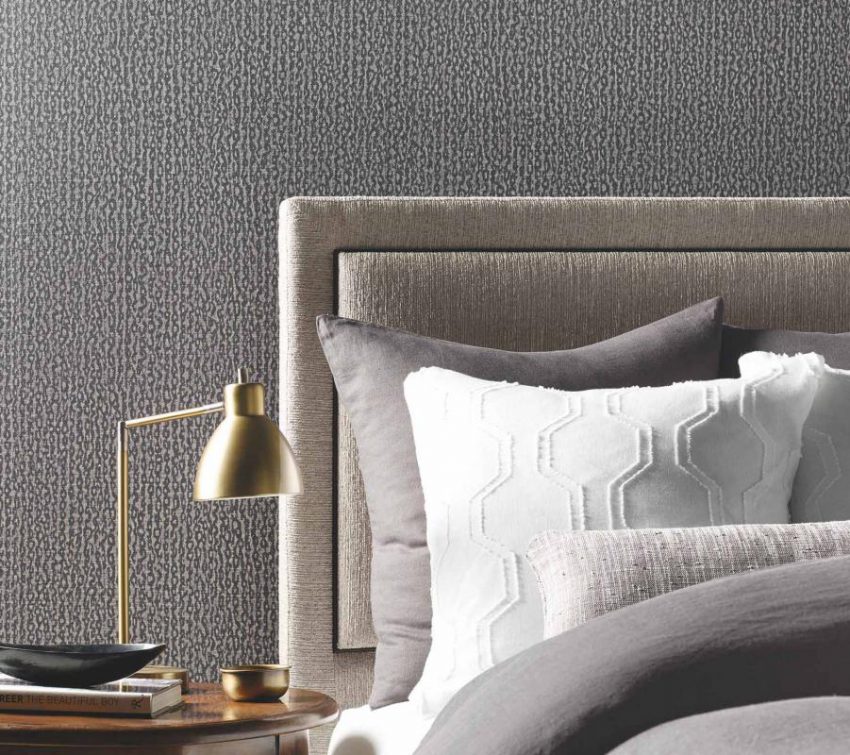 7. Lighter colors
Lighter colors help hide the seam better than darker colors.
DESIGN TIP
To test if a wallcovering will seam, place two samples side-by-side. If you don't see a visible seam, then it is essentially seamless.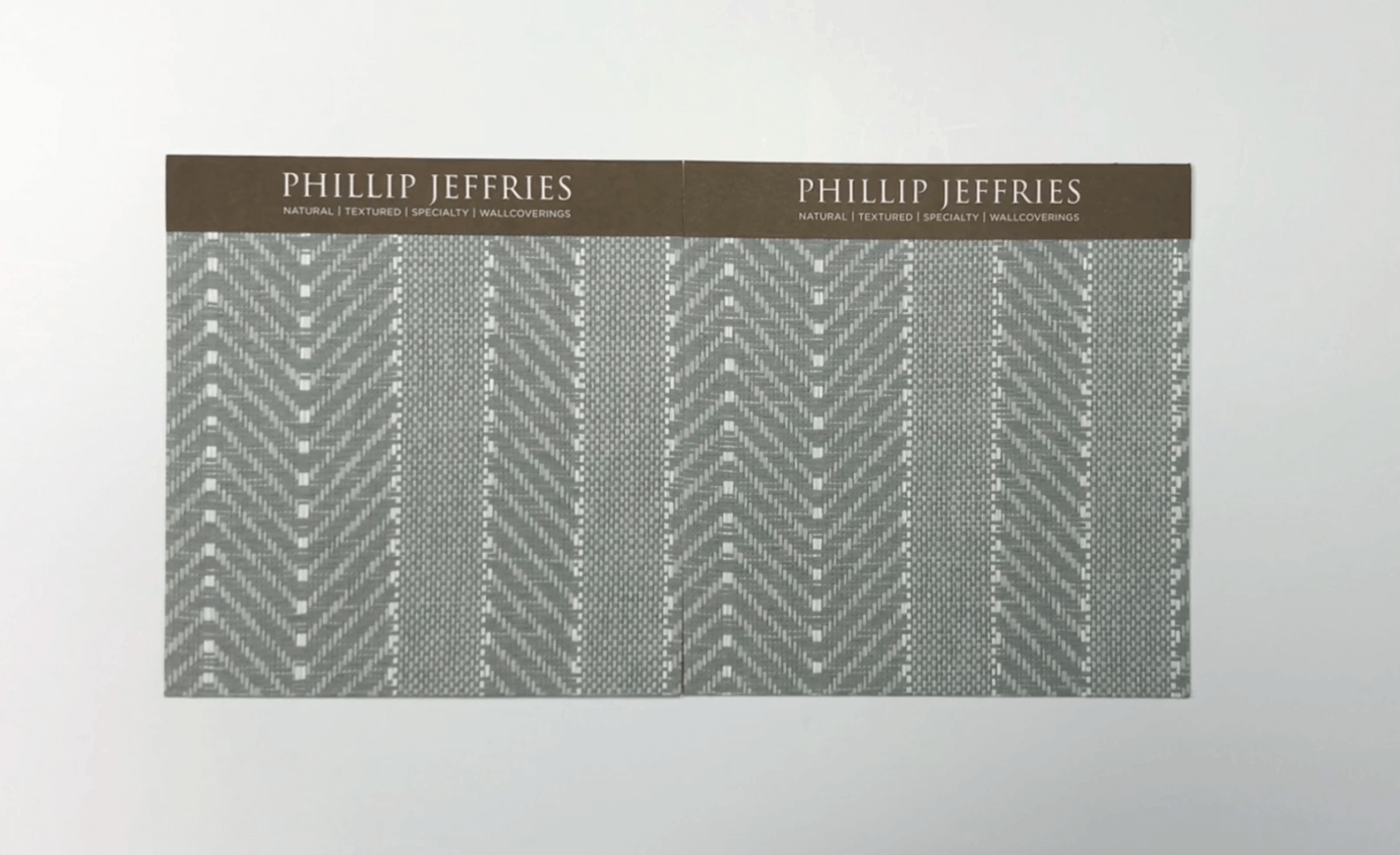 Seaming & Beautifully Paneled
If your client enjoys the inherent beauty of natural woven wallcovering, we have options for that too! The construction of a weave is a distinct indication that a wallcovering will panel beautifully. Thick natural fibers such as raffia, manila hemp and arrowroot also contribute to the paneling effect.
Horizontal weaves create the illusion of panels because a weave formation runs perpendicular to the seam. Unlike vertical weaves that dissolve the seams, horizontal weaves literally create an intersection from edge-to-edge creating a dramatic paneled look.
Solid colors or smooth textures will enhance seams on certain wallcoverings.
Lighter colors = less seam visibility.
Darker colors = more pronounced seams and paneling.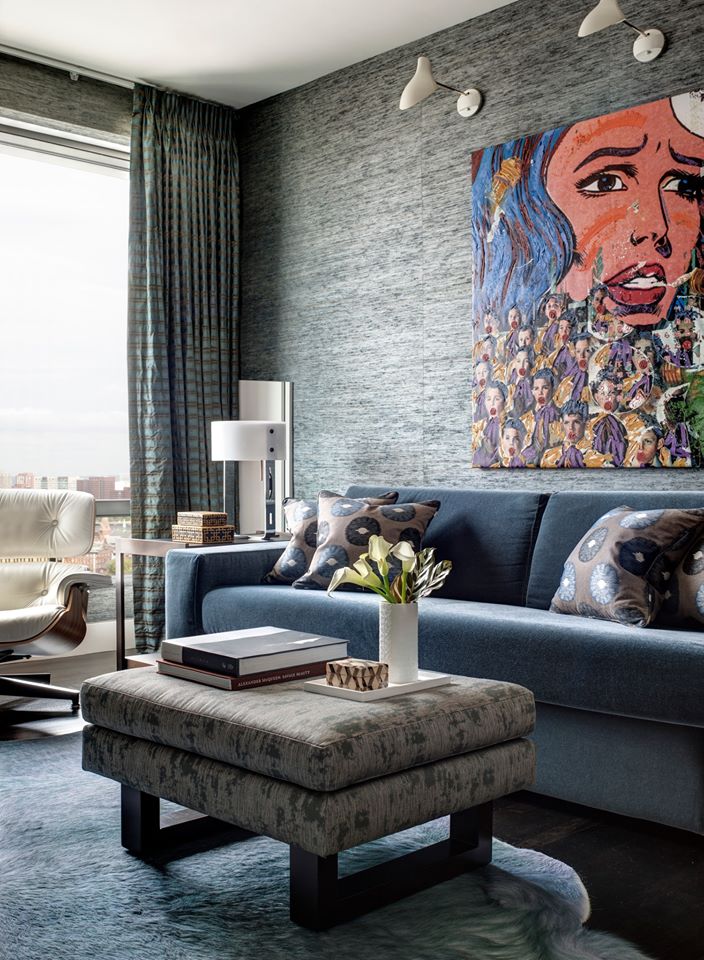 ---
As a design professional or a homeowner, your passion for interiors is one that we share. Our sales associates are eager to help with every step of the process, from selection and sampling to shipping and beyond. It's the goal of the Design Digest to continually educate customers, providing information that will ensure both beautiful and successful applications and installations.

Have a question or topic you would like us to cover in a future post? Send us a message. We'd love to hear from you.

Representing the world's leading brands of wallcoverings, KDR Designer Showrooms offers thousands of wallcovering designs including prints, patterns, textures, weaves and more, all suited for residential and contract environments. Visit your local showroom to explore the wallcovering library and PJ Boutique today.
ABOUT THE EXPERT
Kara Wagoner
Sales Manager

With more than 15 years of experience working in the interiors industry, Kara specialized in textiles and wallcoverings for nearly 8 years, before taking on her current role as sales manager for KDR Designer Showrooms.
LOAD MORE